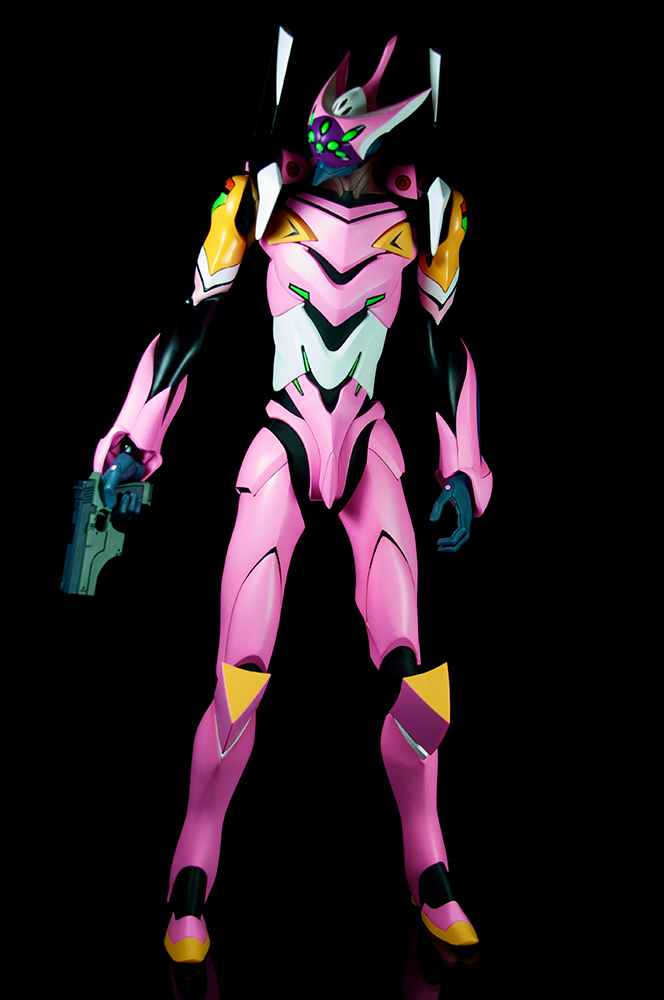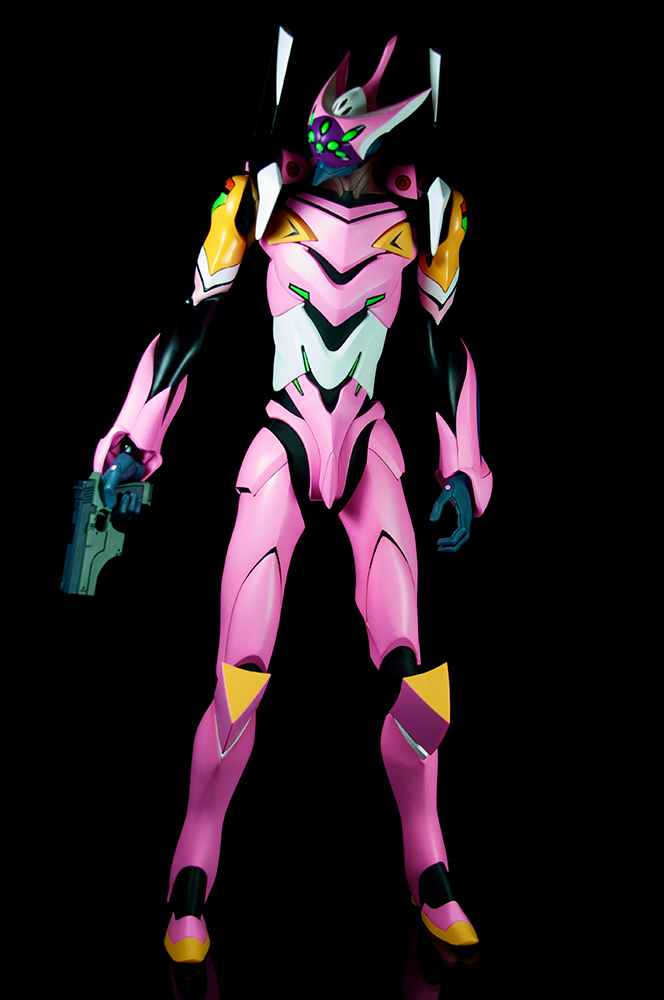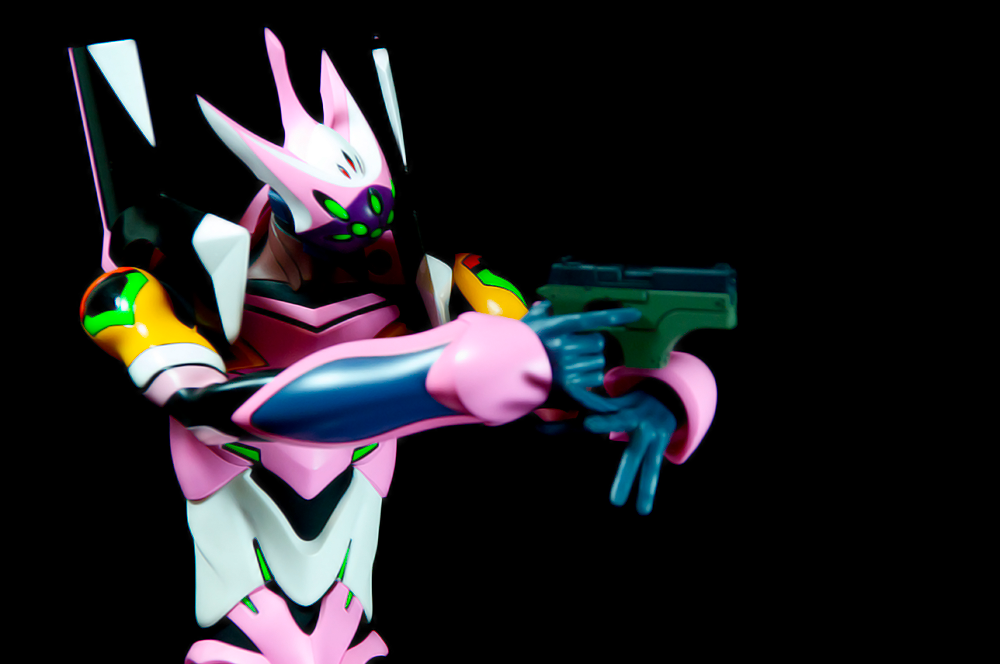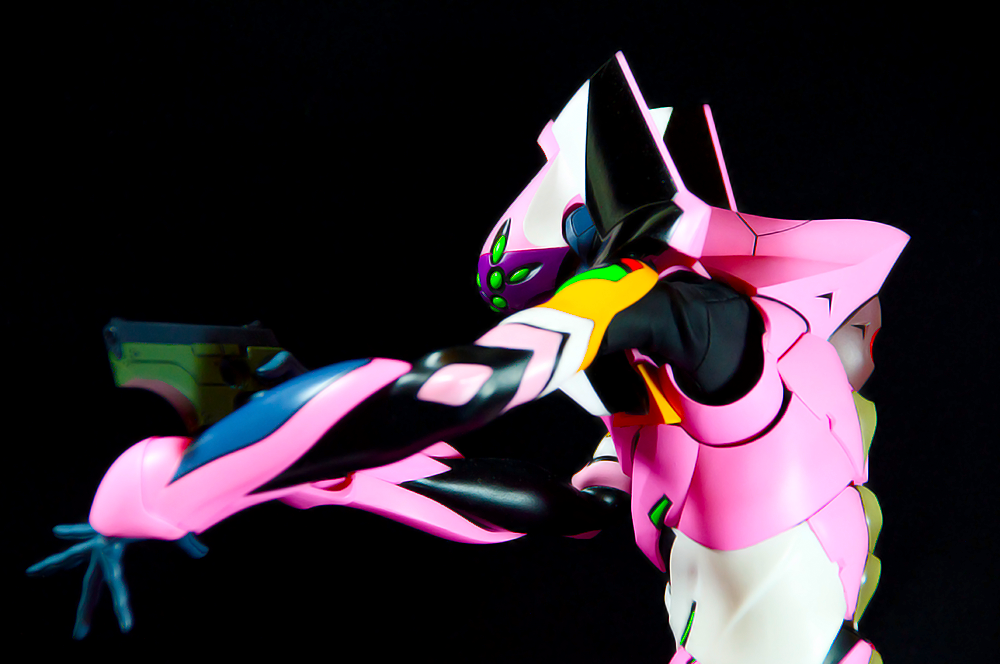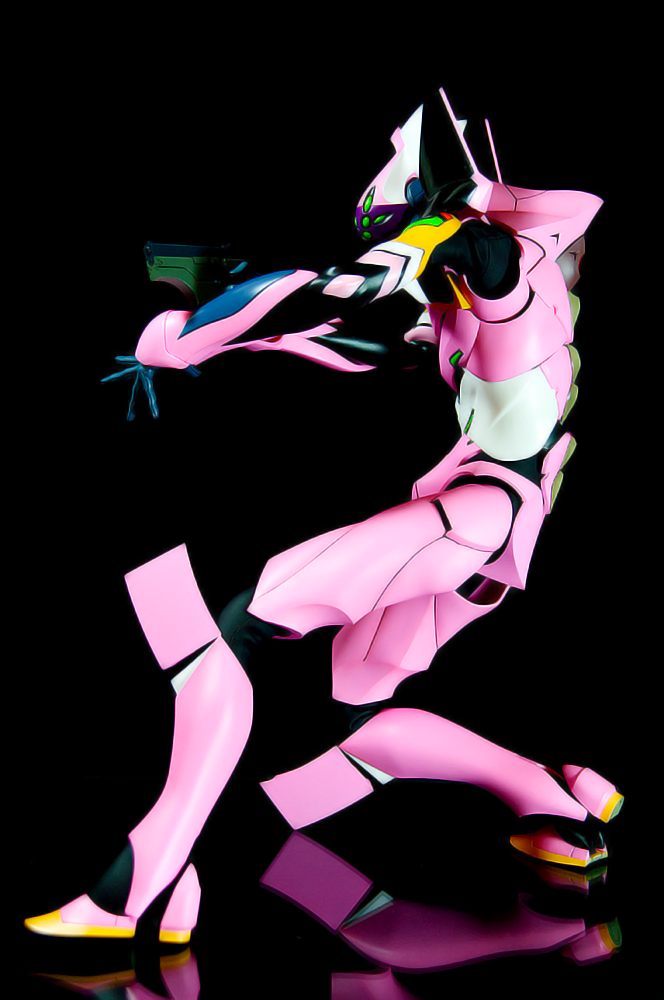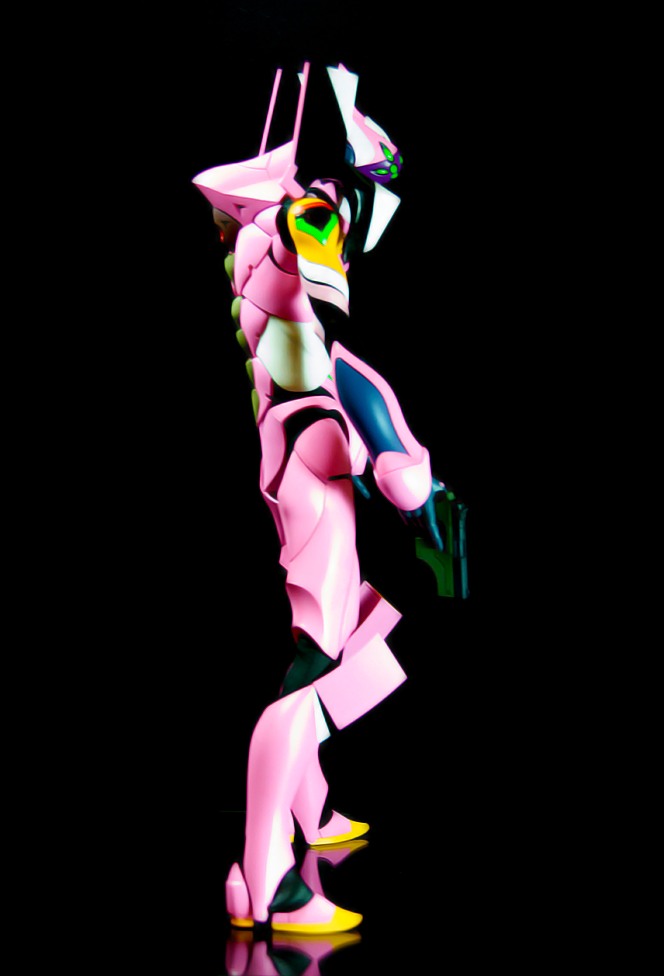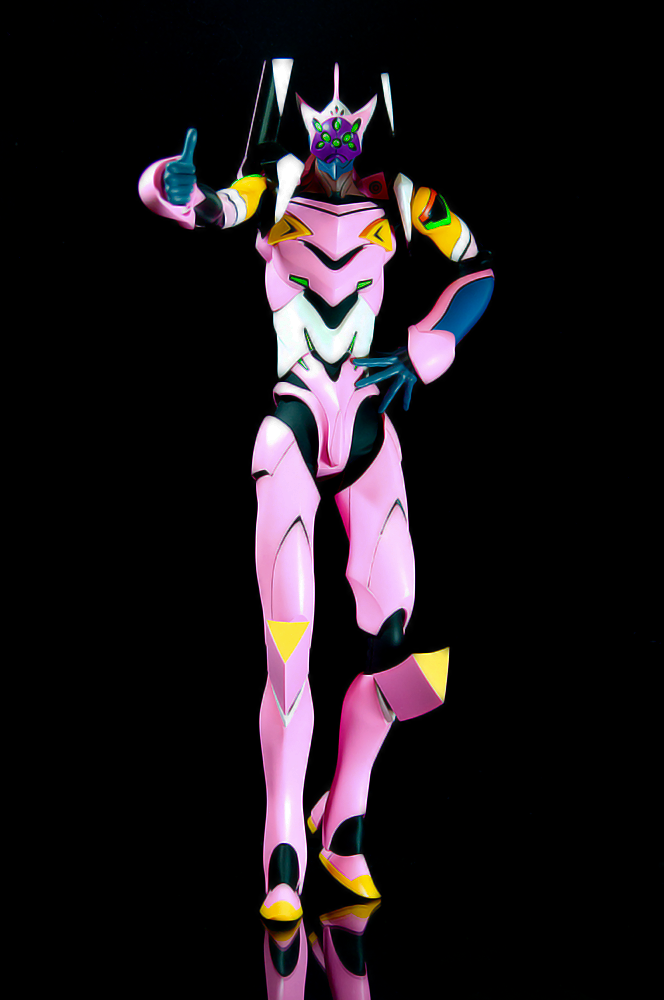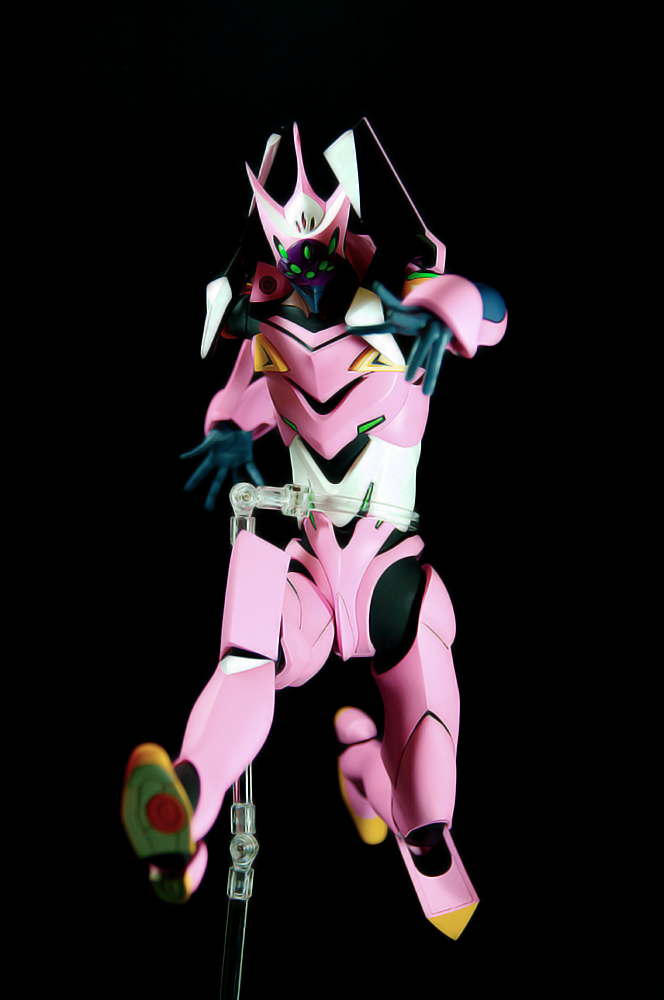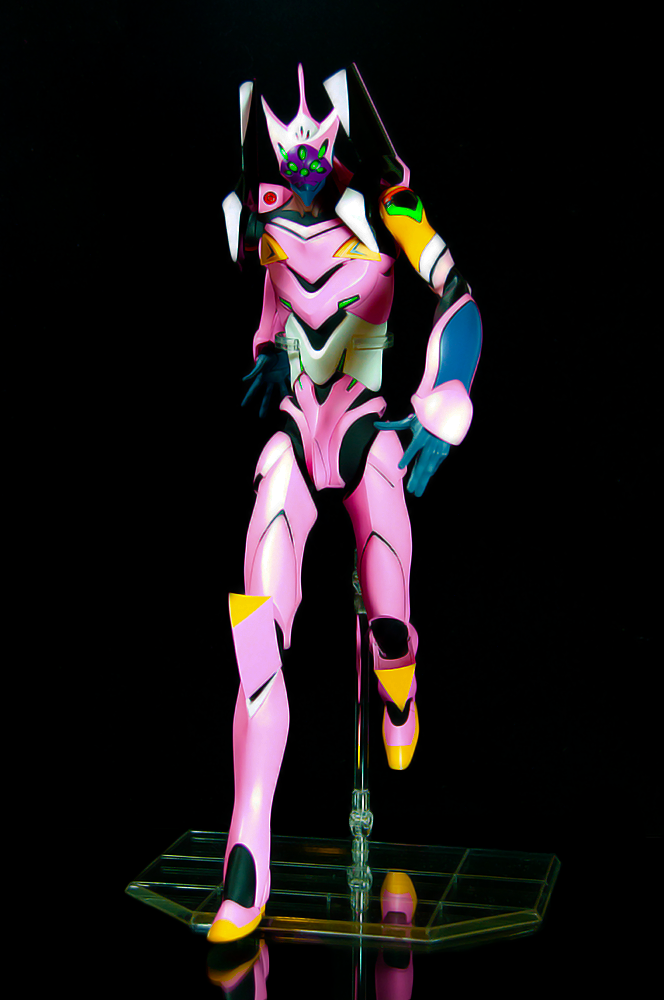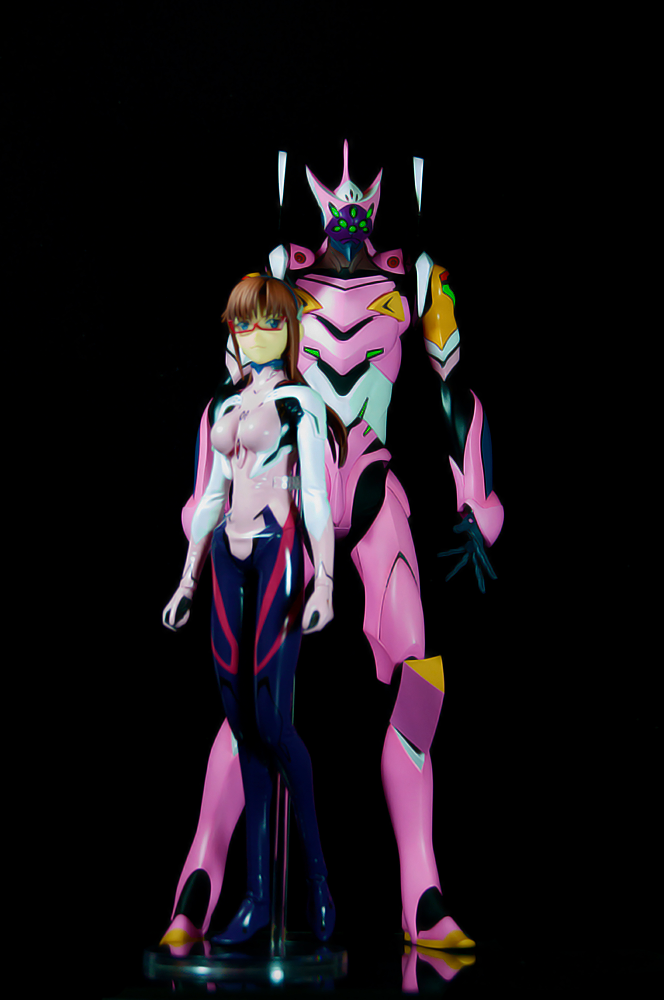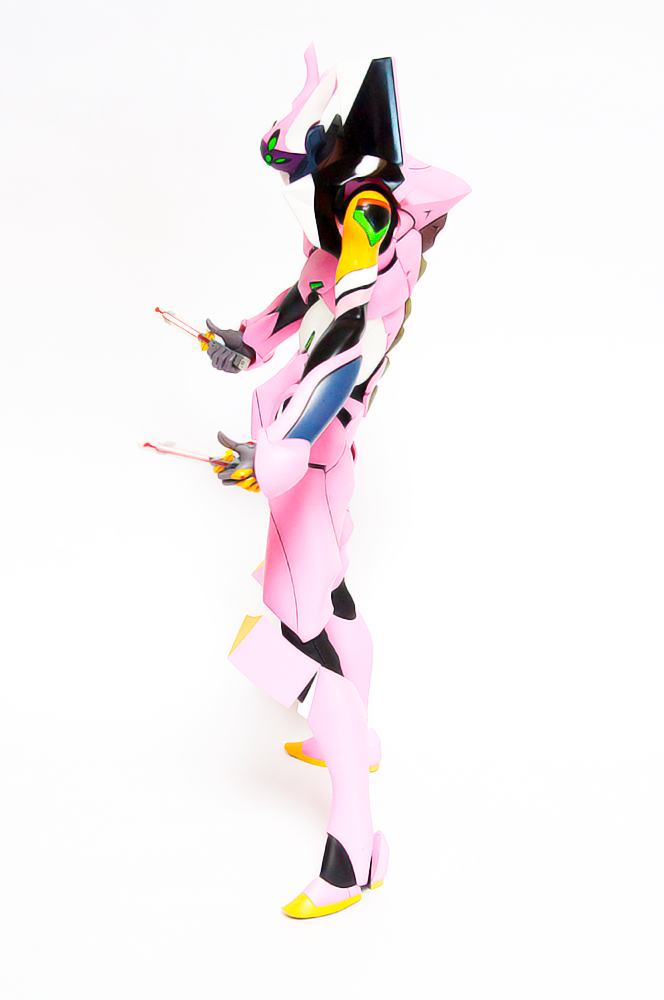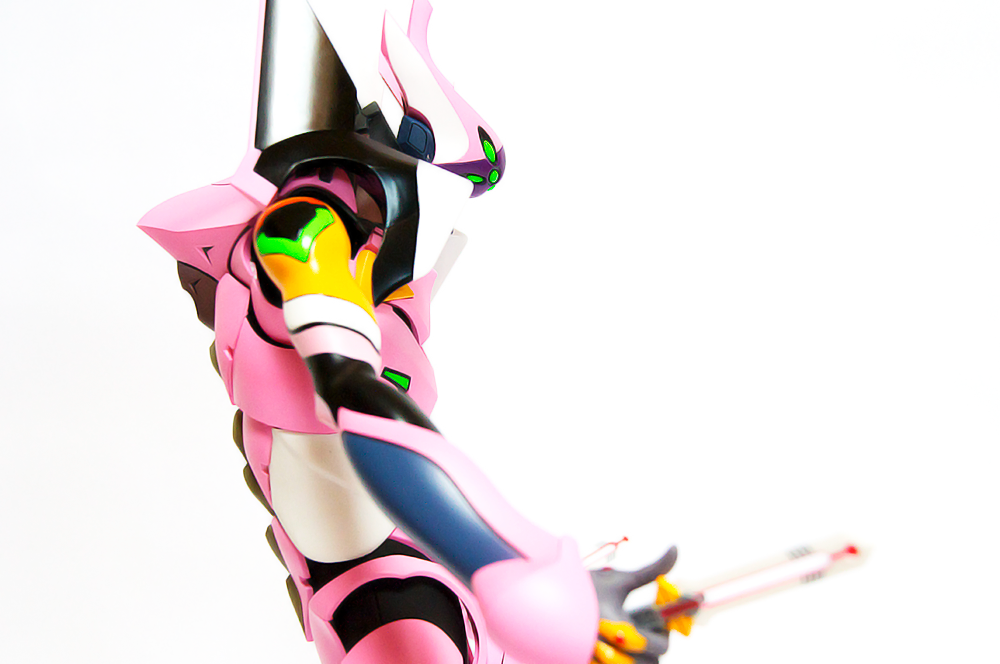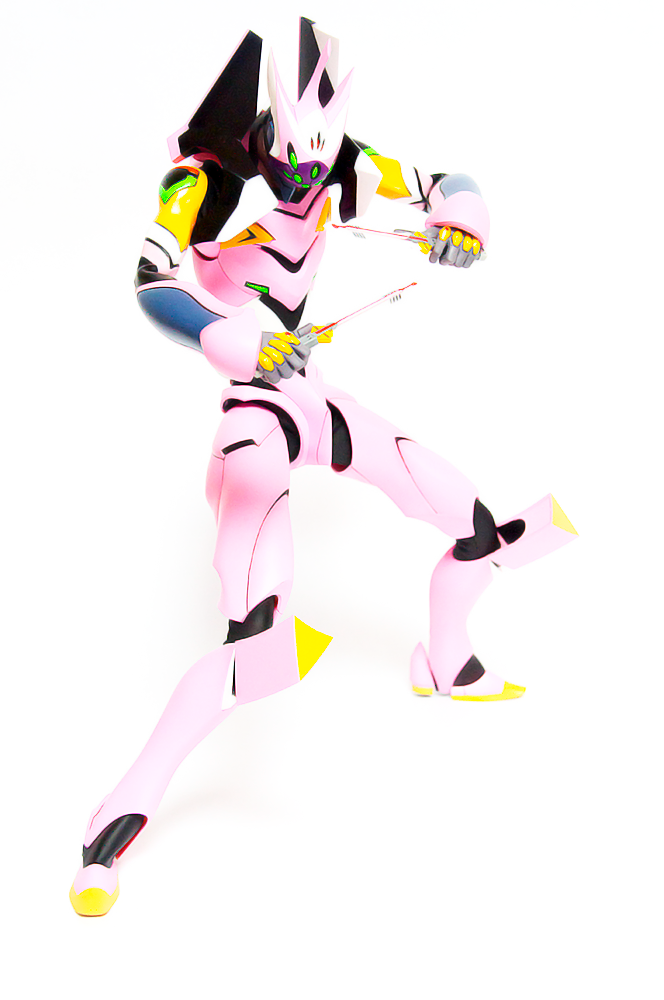 RAH NEO EVA-08B (Beta)
Released: March 2014
Manufactured By: Medicom
Scale: NA
Line: Evangelion Real Action Heroes
Price: 23,619JPY
Comments:
Medicom releases Eva unit 08B for their Eva 3.0 line and surprisingly includes improvements! Like their Unit 01 and 02, 08 includes the same amount of articulations, exact looks and design from the film, couple accessories and simple clear display stand. The difference (besides the actual unit), is the new armors on the figure. Unit 01 and 02's armor were actual plastic each "wrapping" around the body allowing rotating freely and also accidently breaking them apart. For 08, the armors are now made from soft rubber and I want to say glued on to the body. I consider this an improvement because it makes it less fragile (especially from any falls), easier to handle, and don't have to adjust each armor piece each time you hold/pose the figure. Quality is top notch and even completely covered in soft pink it screams badass! The multiple eyes, the pistol and knife…too cool.
Compared to Medicom's previous release though, this one probably came with the least amount and there were actually no initial first production bonus unfortunately. Accessories for this included optional hands, pistol, knife, cord, and simple display stand. These accessories can be used and shared with any other Medicom Eva units. I currently have my Unit 08 displayed holding dual knifes =P. The display stand, included in previous units also, is exactly same and very flimsy. Very similar to Good Smile Company's Figma series display stand except Medicom's version can barely support the weight of their figures. Any dynamic pose especially one's that include both feet in the air will usually result in crash landing instantaneously and the joints on the stand are just too unreliable. It feels like the joints will loosen up very quickly and you're better off displaying the figure completely without it.
This figure is beautiful and at the same time freaking awesome in every single way. The only issue is like the rest of Medicom's Eva line, is the display stand only. They advertise these figures with incredible extreme poses but it just doesn't seem possible without modifying or getting completely different display stand, which is a shame but overall I'm still loving this line. And the price is too good especially compared to Hot Toy's, which to be honest, is becoming ridiculous.
Last checked, this figure is still available through HLJ.com! Get it quick before they sell out! Also threw in sneak peak for next upcoming post. Till then adios!