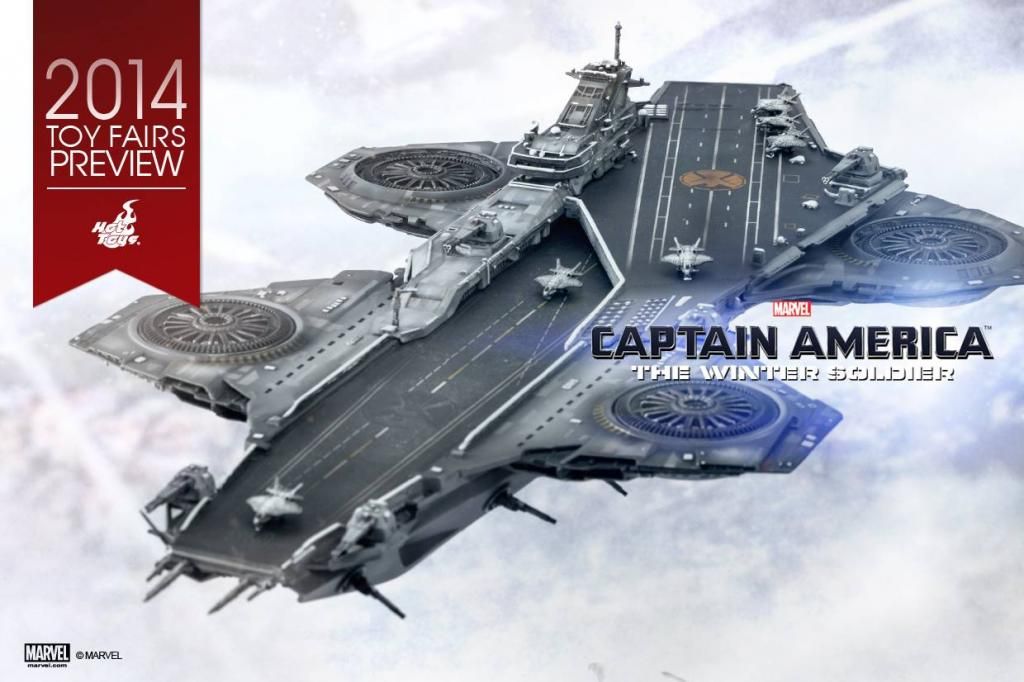 Some bold announcement from Hot Toy.
First pic is the Shield Helicarrier from Captain America Winter Soldier movie.
Second is the Briareos from Appleseed Alpha film.
Both did not contain any further information but is expected to be displayed at the upcoming conventions. FYI first convention will be held in San Diego California Comic Con this starting this Thursday! Hopefully more pics will be available along with more information regarding both products.