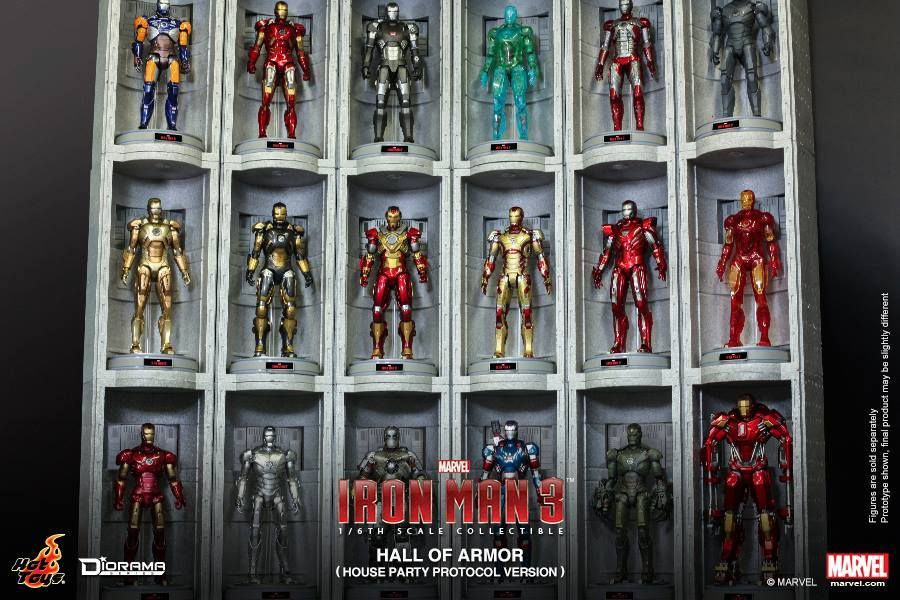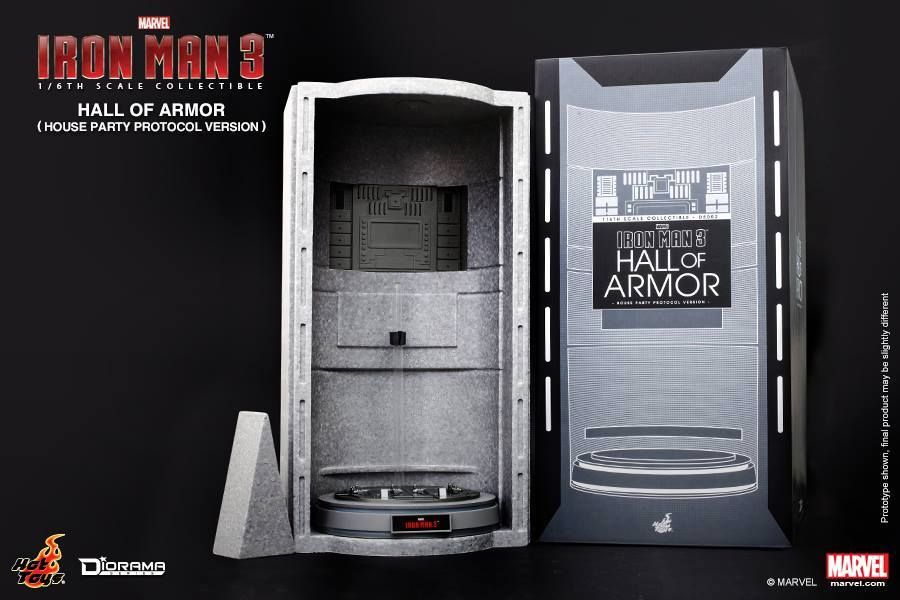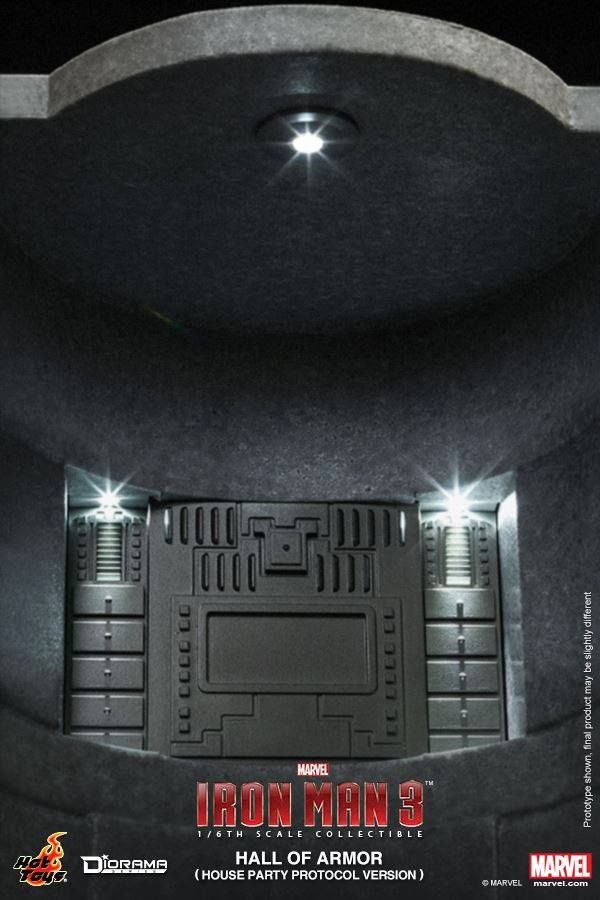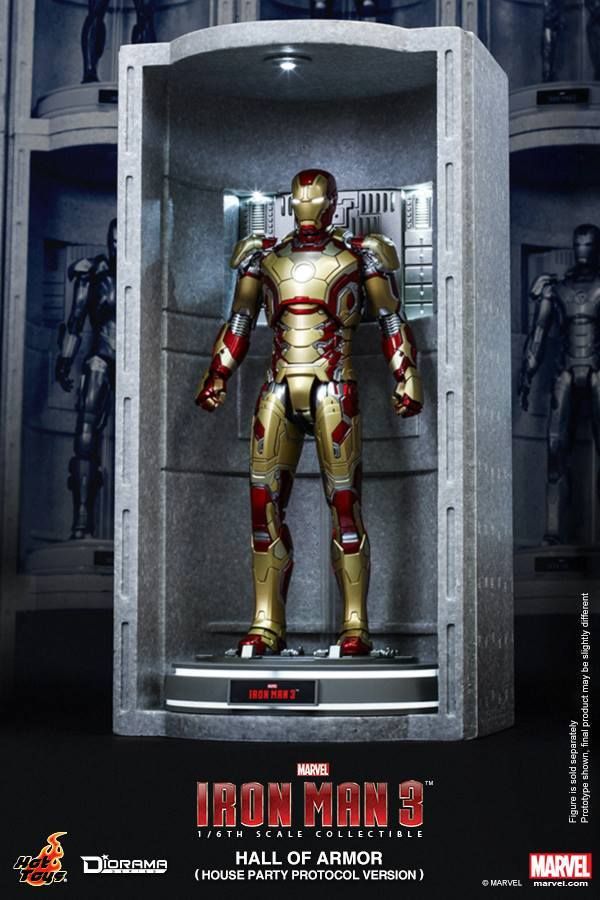 Straight from Hot Toys-Secret Base FB page, Hot Toys announced Hall of Armor (HPP ver.) from Iron Man 3 film. The material has not been confirmed but speculations point to same styrofoam material used for their Die-Cast line packaging box. This is due to lowering price for both individual and whole set (42x).
Some interesting note from observing the provided pics, you can see that there are couple unreleased/unannounced Iron Man armors already displayed. Looks very promising that Hot Toys will indeed keep their promise and plan to release all 42 armors. Another interesting but
unconfirmed
is that Red Snapper armor is displayed barley fitting inside. From specs provided by Hot Toys and SideShow confirmed is that Igor MkXXXVIII is 16.5" tall, 3 inches taller than the Red Snapper! Pics of Igor is also not displayed standing in one of these new hall of armors yet. This could mean that Igor may not be able to fit OR there will be special Hall of Armor just for Igor. Again this is from pure speculations.
Here is the direct message from Hot Toys:
Iron Man 3: Hall of Armor (House Party Protocol Ver.) Collectible
Tony Stark has introduced a large number of armor suits in Marvel Studios' Iron Man 3, and they stored in the underground wine cellar of Tony Stark's Malibu mansion until the "House Party Protocol" is initiated. To let fans display their own armor hall, Hot Toys is delighted to present the new 1/6th scale Hall of Armor (House Party Protocol Version) Collectible.
The movie-accurate collectible is highly detailed and specially crafted, featuring LED light up functions on back wall and ceiling as well as a LED light up figure stand. The collectible can be assembled side-by-side and on top of each other and suitable for displaying Hot Toys 1/6th scale Iron Man Collectible Figure series!
Fans in Hong Kong can firstly purchase it directly at Hot Toys' booth (F02) in the 16th Ani-Com & Games Hong Kong from 25 – 29th July! Retail price is HKD$450 ($58 USD).
Hot Toys Limited & Secret Base reserve the rights for final decision of the above terms & conditions if changes occur.