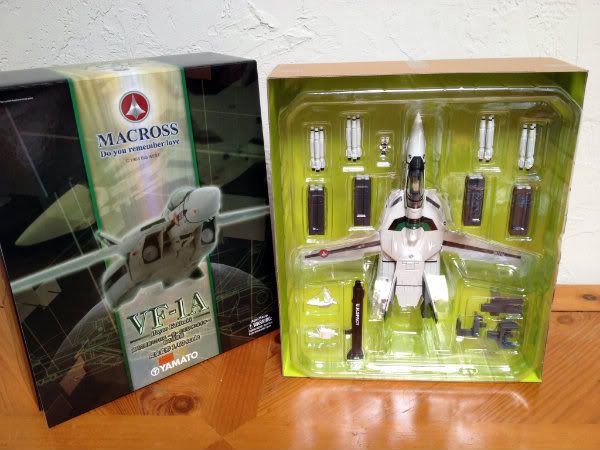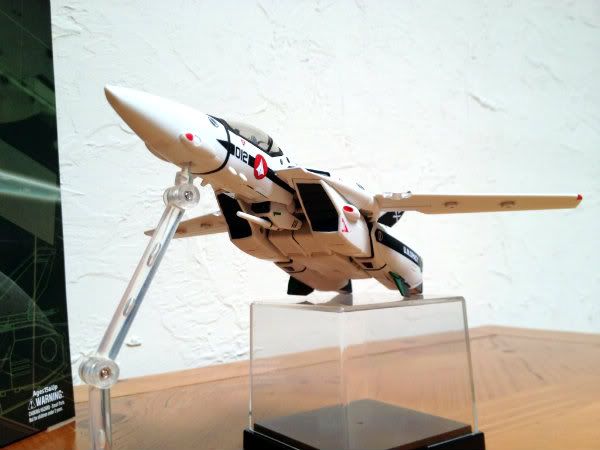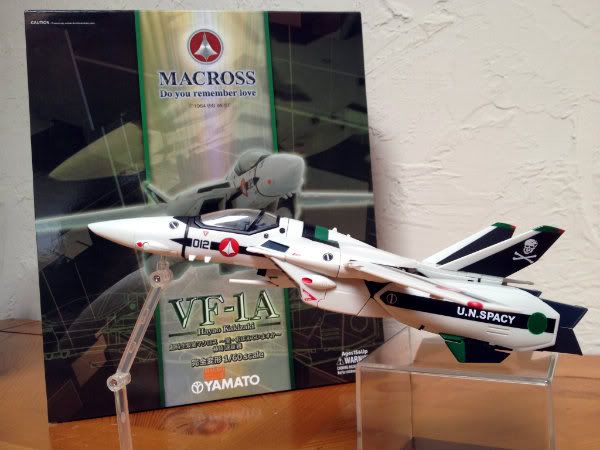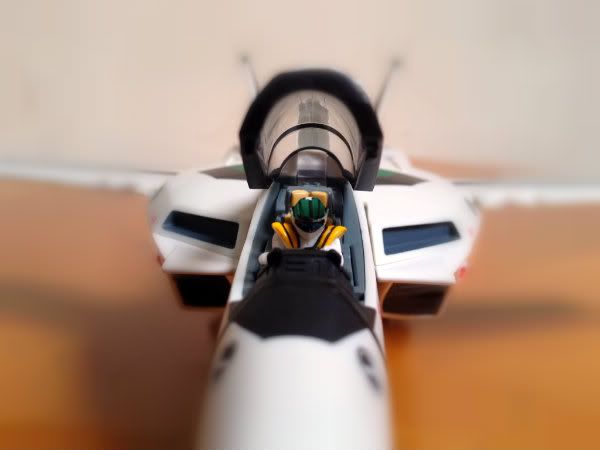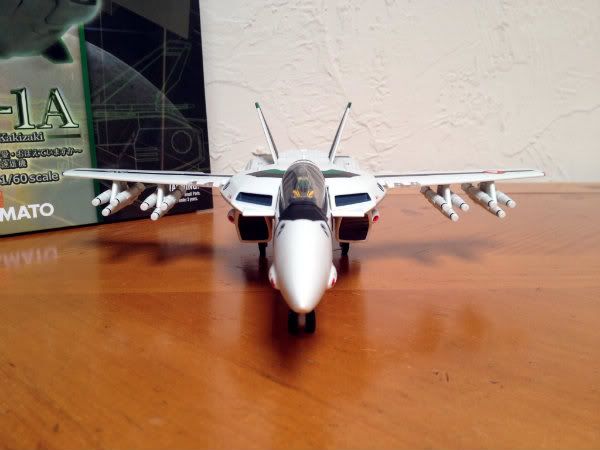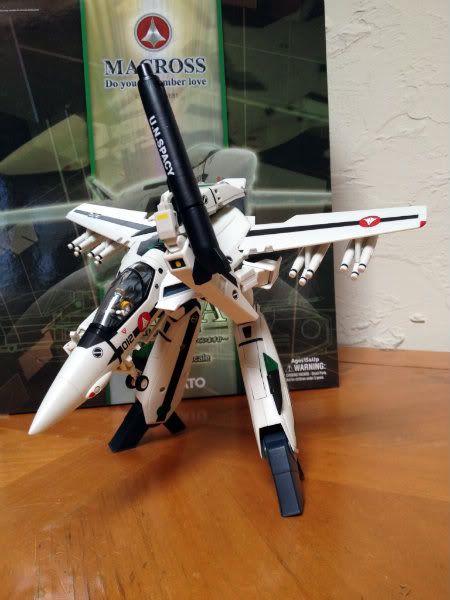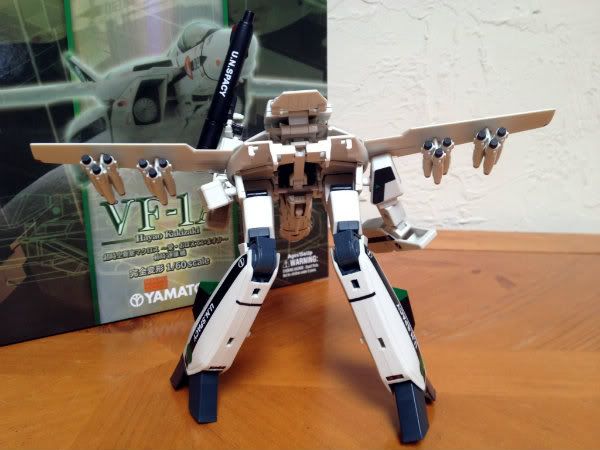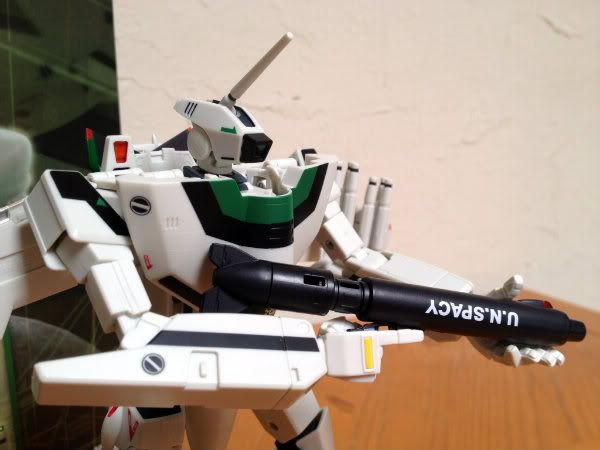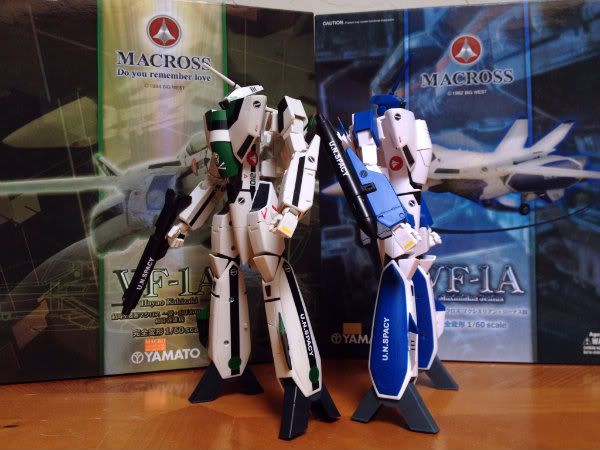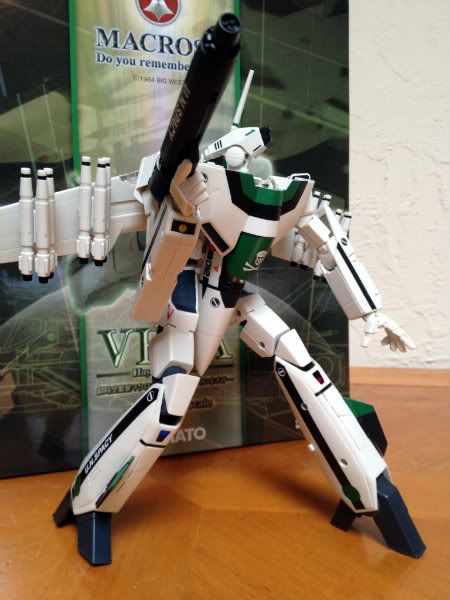 VF-1A Hayao Kakizaki
Released: 5/30/2009
Manufactured By: Yamato
Scale
: 1/60
Line
:
Perfect Transformation
[完全変形]
Price
:
¥9,800
Comments:
Same as the other 1/60 PT VF-1A, couple difference compared to VF-1A Max TV ver. (Post 1) include color and decals. Hard to tell in the pictures above but Hayao's isn't green, white, and black, but green, grey, and black. Max's consist of ceramic/pearl white paint, which in my opinion makes it look a lot cleaner and brighter but both are still great product and really no complaint annywhere. Another difference is of course, the skulls. Again great toy, a lot of accessories, and there is so much stuff you can do with this line especially if you own multiple 1/60 PT VFs. I plan on getting my hands on more, and for each VFs, I plan on showing off new accessories and new poses.
*For anyone interested in the display stand, I used standard "Figma" (Max Factory) display stand and a generic display box that can be bought anywhere online for less than $1 =D.