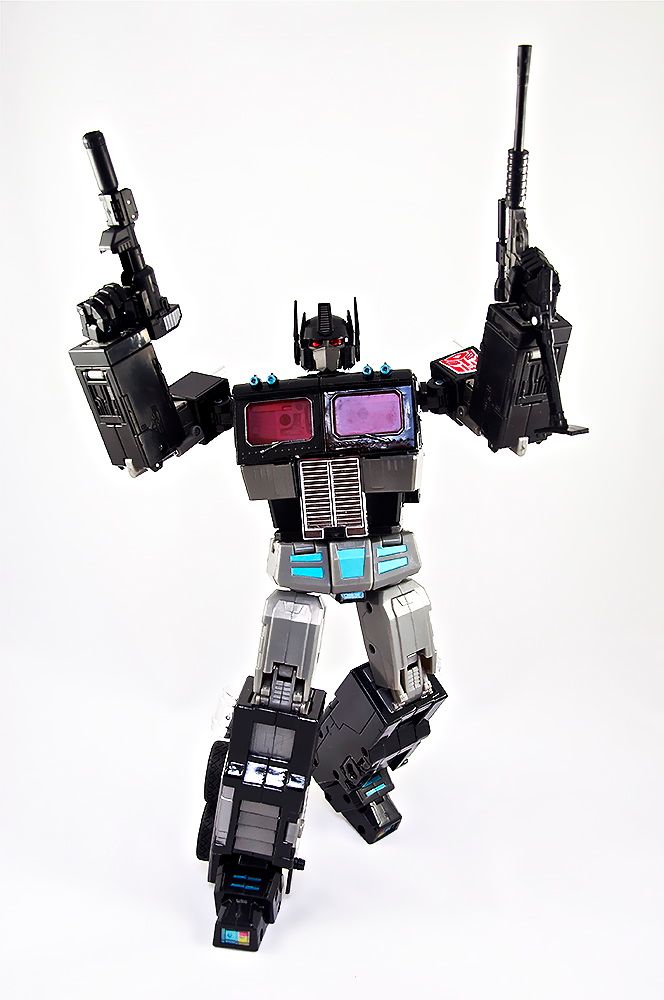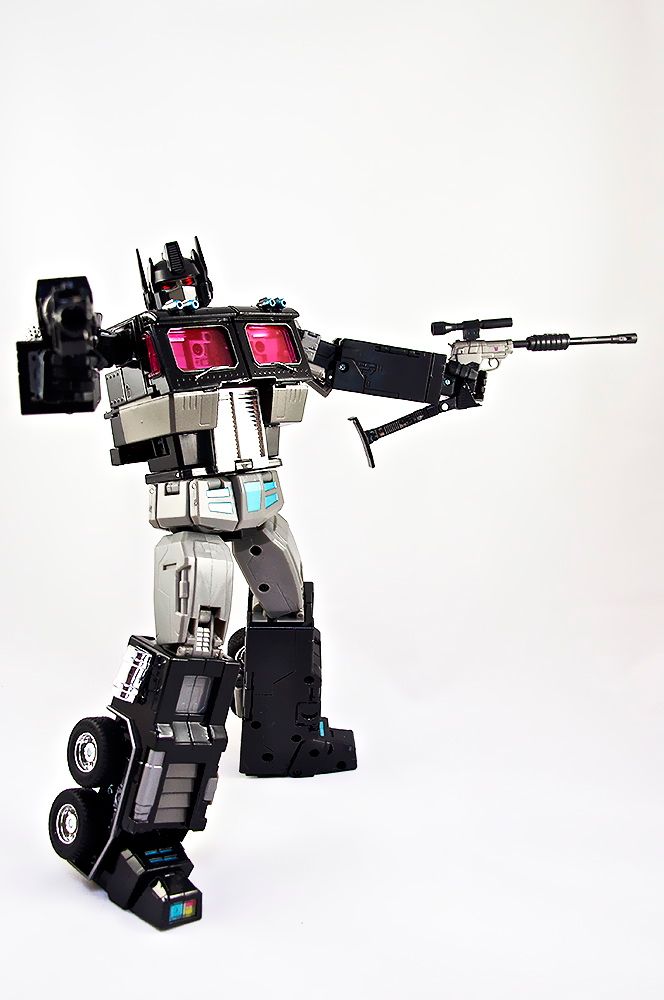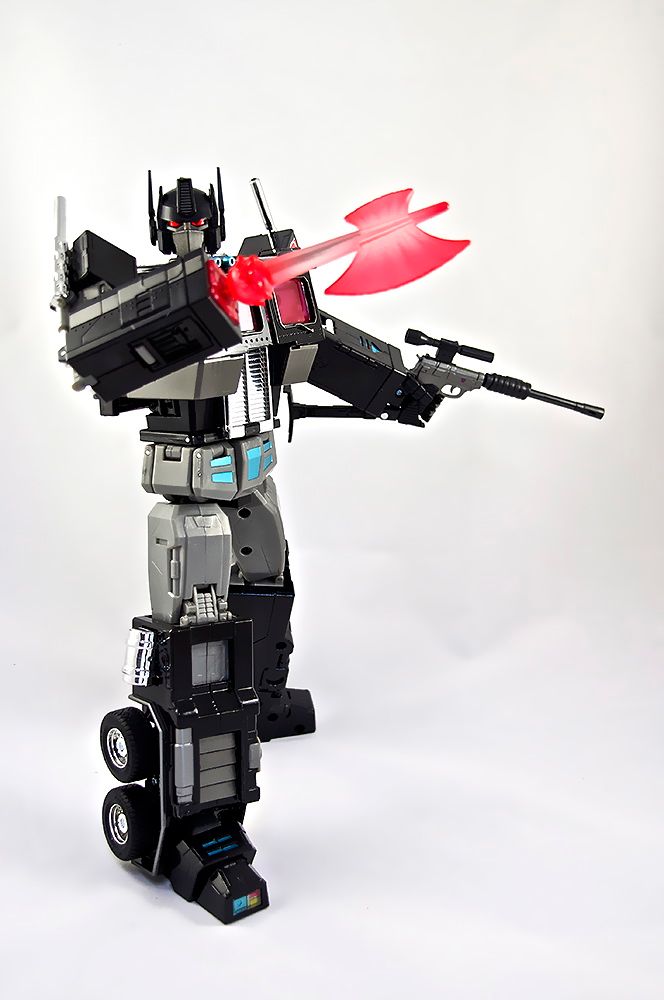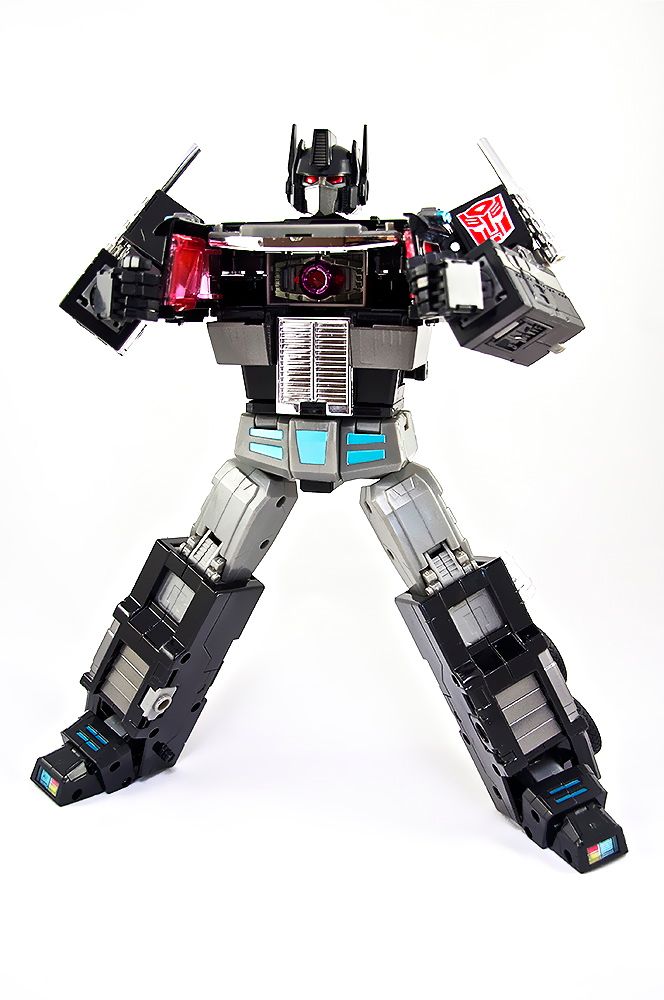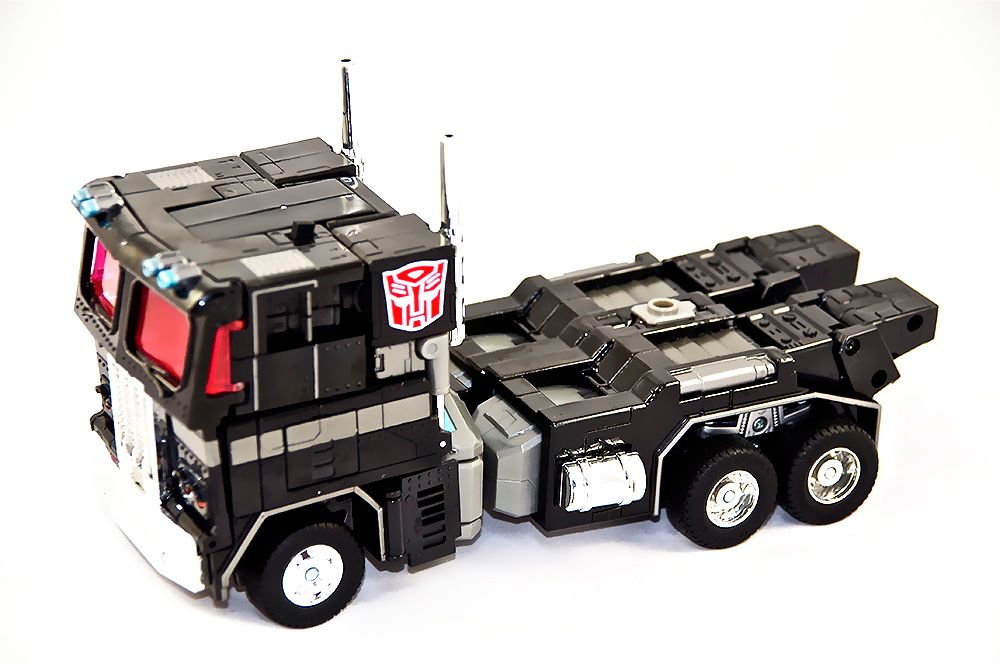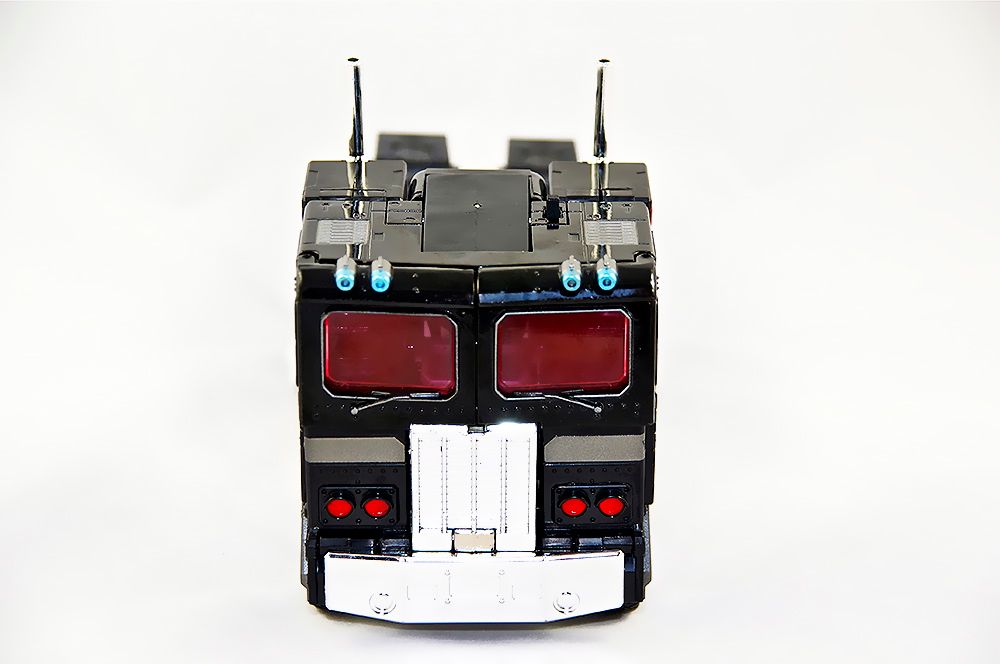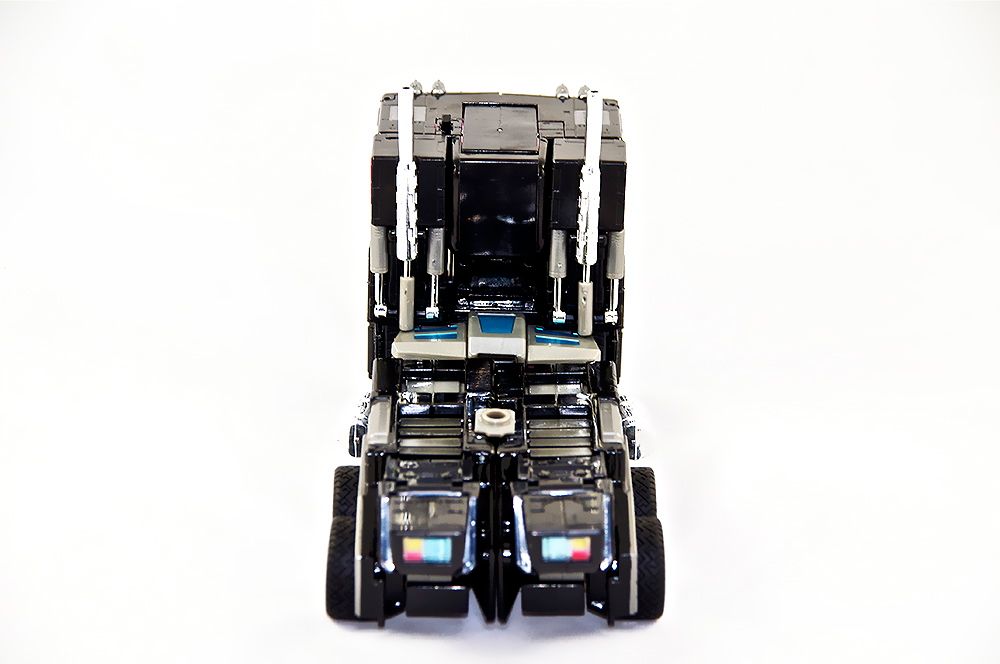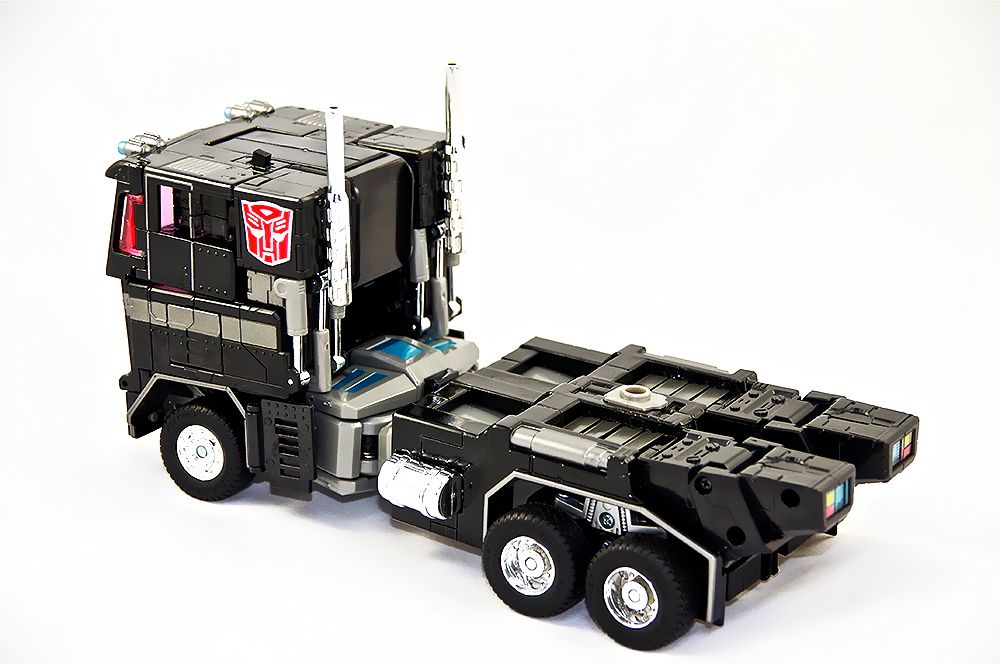 Masterpiece MP-1B Convoy Black ver.
Released: Aug 2009
Manufactured By: Takara Tomy
Scale: NA
Line: Transformers Masterpiece
Price: $140
Comment:
This is the first black convoy version and not the new mold mp-10B version. Differences between the two versions are size, amount of die-cast, articulation, accessories included, and overall appearance itself. This version is same mold as mp-1 convoy, mp-2 Ultra Magnus, and mp-4S convoy sleep mode and even has the Autobot symbol. The feel of the figure is heavy, tight joints, cool metallic feel, and sturdy. There is light up function but you have to manually hold down the button. The face guard can also be moved but have to also manually push the button behind the head. Cool thing about this figure is the gun that it comes with is actually Megatron himself. Although the gun can't transform and is small, it's still pretty nice touch. Also just realized that the other (main) gun is different. The gun in this set of pics is actually from mp-10 (new version) hence the small size. The actual gun is little bigger and is painted in grey and teal colors. Transformation is simple but can scratch paint off. Overall great figure to have but would recommend mp10B for anyone looking for it now. Price for mp-10B is $129.99 at robotkingdom.com (a steal!).